Inspiration for the project was taken from
a PC Magazine Article.
Sorry that there arn't any pictures of me working on it, I didn't think about it, i didn't even take before pictures.
I bought the Guitar for $50 with almost all the electronics broken.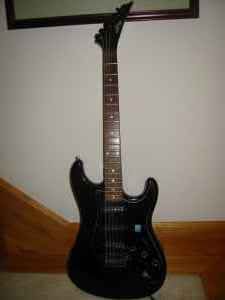 (Stole this from the ad)
Here is the whole finished Guitar. Yes the Middle Pickup was broken so i'm waiting to find a replacement.
Closeup on the Body.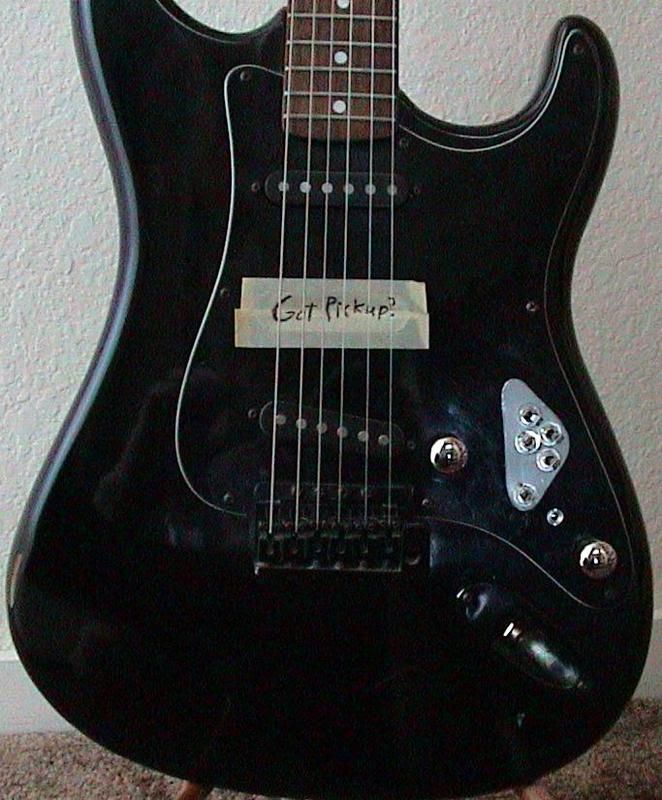 Closeup on the usb connector. I had to raise the standard output jack because the usb chip is underneath and the mess of wires bunched up too high.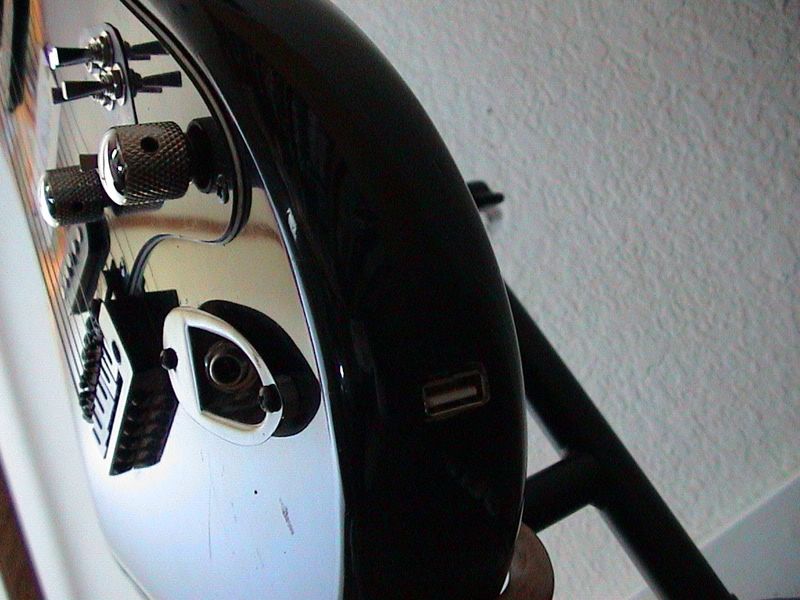 Closeup on the pickguard controls. The four switches grouped together are the pickup switches, the fourth is an acoustic pickup i installed under the bridge, it adds a nice acoustic element to me playing. Then the lonely switch is the tone knob bypass, right below it is the headphone jack(only works when plugged into usb, though i plan to maybe change that someday).